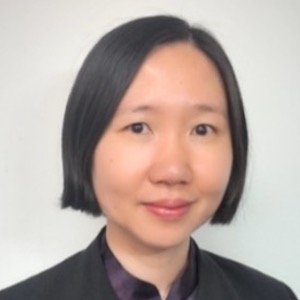 Dr. Tah Pei Chien is a clinical dietitian specialising in cancer and critical care nutrition in the Department of Dietetics, University of Malaya Medical Centre (UMMC). She is actively involved in the nutrition support team at UMMC. She obtained an undergraduate degree in Dietetics and a Master of Health Science (Clinical Nutrition) from Universiti Kebangsaan Malaysia. She has completed her PhD in Medicine (Anesthesiology) which specialises in critical care nutrition from the University of Malaya. Dr. Tah is an active member of the Malaysian Dietitians' Association (MDA) and Parenteral & Enteral Nutrition Society of Malaysia (PENSMA). She has been an Honorary Treasurer and Honorary Auditor of MDA. She is a chairperson of the published "Medical Nutrition Therapy Guidelines for Cancer in Adults". She is also a committee member and UMMC representative for the Jawatankuasa Kerja Pakar Pemakanan / Akuan Kesihatan dan Pengiklanan (JKKPN), Ministry of Health Malaysia. Broadly, her research aims to improve nutritional status and quality of life among critically ill patients, cancer patients and hospitalized patients. Within this framework, she has published in various national and international peer-reviewed journals. Her research works have been recognized as the best paper award (2nd prize) in the 20th Congress of Parenteral and Enteral Nutrition Society of Asia (PENSA) 2019, Hong Kong and best paper award (1st prize) in the Scientific Conference PENSMA 2018. She is currently leading a study related to energy requirements using indirect calorimetry among critically ill patients funded by the Ministry of Education with the Fundamental Research Grant Scheme (FRGS) Grant. She has also been actively involved in Quality Improvement Team projects with some awards winning.
27 June 2022 (Day 1)
Time
Session

14:00

15:00

Nutrition in the Critically Ill COVID-19 Patient: Acute Phase and Beyond

Association of Goal-Directed Nutritional Adequacy With Clinical Outcomes In ICU Patients.
28 June 2022 (Day 2)