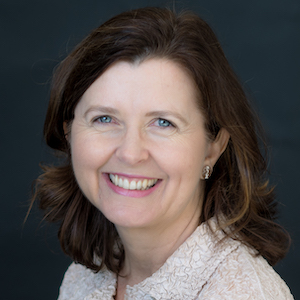 Professor Eleanor Beck is Discipline Leader in Nutrition and Dietetics at the University of Wollongong, Australia. Eleanor has 30 years of experience in clinical practice and dietetics education and is a Fellow of Dietitians Australia. Eleanor teaches clinical dietetics in both the undergraduate and postgraduate dietetic education programs at the University of Wollongong. Her research includes close links with dietetics service delivery in hospitals, while working with industry partners and international collaborators in grains research. Current projects include work on cereal fibres and whole grains in relation to effects on metabolic health, including potential mechanisms via the gut microbiome; and work on definitions of whole grain foods, nutrient profiling and categorisation of ultra-processed foods. Eleanor's work focuses on strategies to encourage individuals to consume more high fibre and whole grain foods. Eleanor was part of the expert working group for review of the National Competency Standards for Dietitians and both the Advanced Accrediting Practising Dietitian and Fellow competency standards for Dietitians Australia. Eleanor is also Chair of the Council of Deans of Nutrition and Dietetics (ANZ) and the Chair of the ANZ NNEdPro group, which as part of the NNEdPro global network, particularly works on promotion of nutrition education and research in health professions.
28 June 2022 (Day 2)
Time
Session

15:00

16:00

EPAs - The Way Forward for Competency in Dietetics

COVID-19 and Dietetics Education - Opportunities for Innovation or Peril?